Measuring correctly can only be done with a measurement tape!
Stand up straight in front of a mirror to check if you are measuring at the right place. Do not pull the tape too tight but just tight enough to keep it in place.
Take your time! It is easy to make a mistake if you never measured yourself before.
If possible it is easier to let someone help you measure.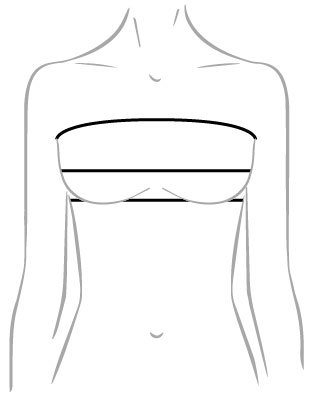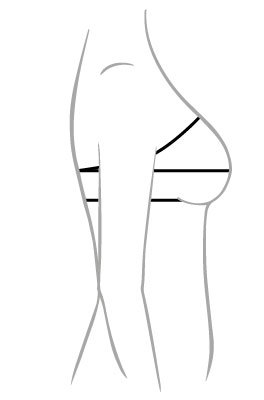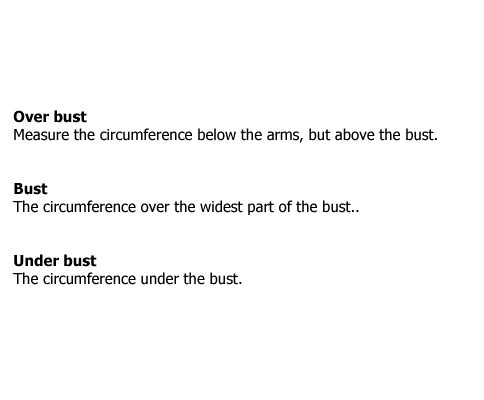 Write down your measurements and check them again, this prevents most commonly made mistakes.
Your size will eventually be calculated by comparing your information to my collected feedback and results from previous satisfied customers with comparable measurements. At this point I have collected a large database to use for reference. However every body is different and the right size also depends on the ratio of body fat versus breast tissue. And this is something measurements cannot tell.
Should the size of your binder not meet your expectations please read my page on returns for more information.